Dusked Pendant Lights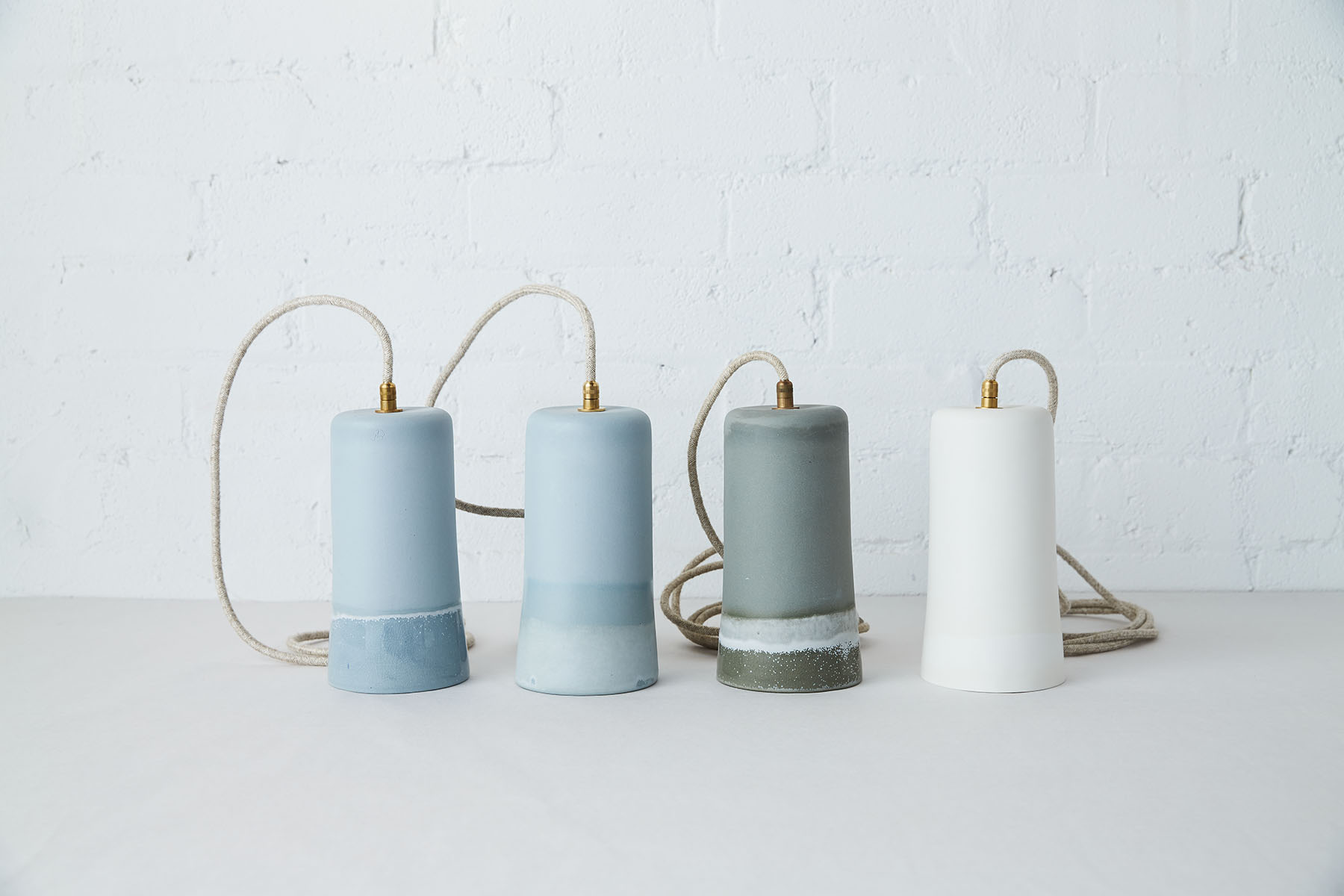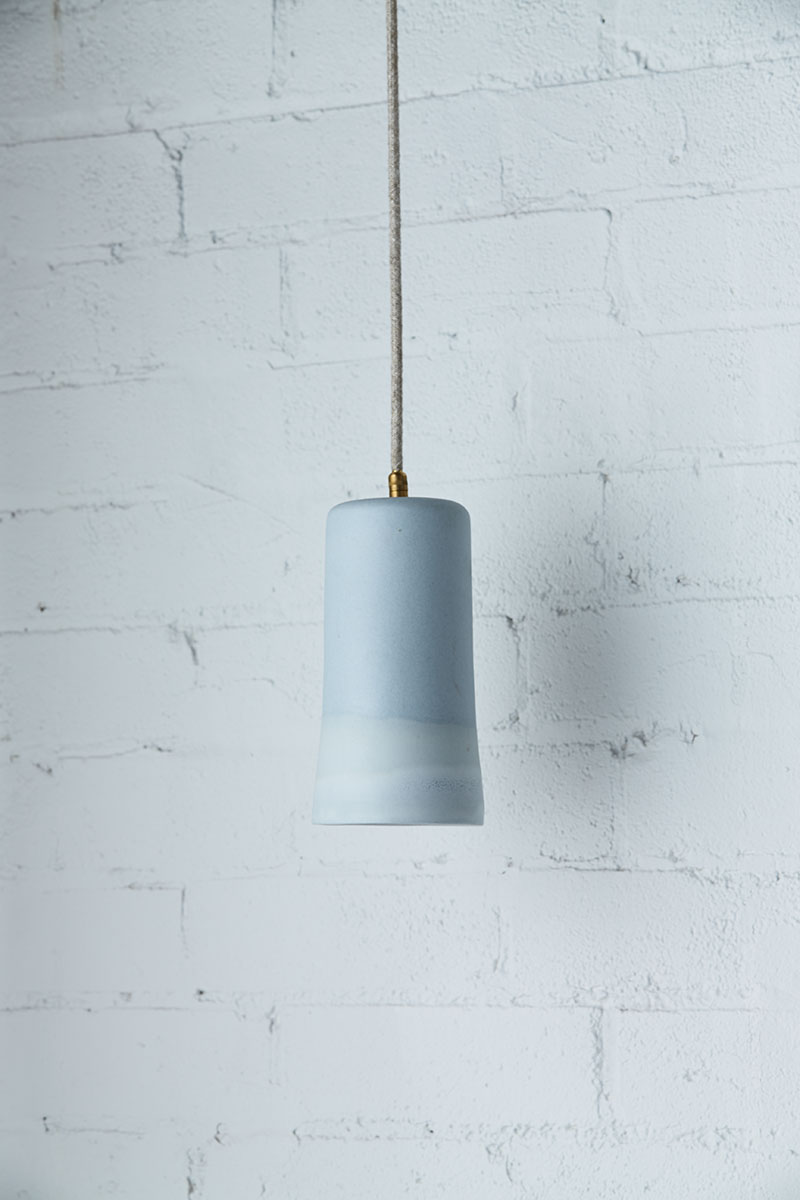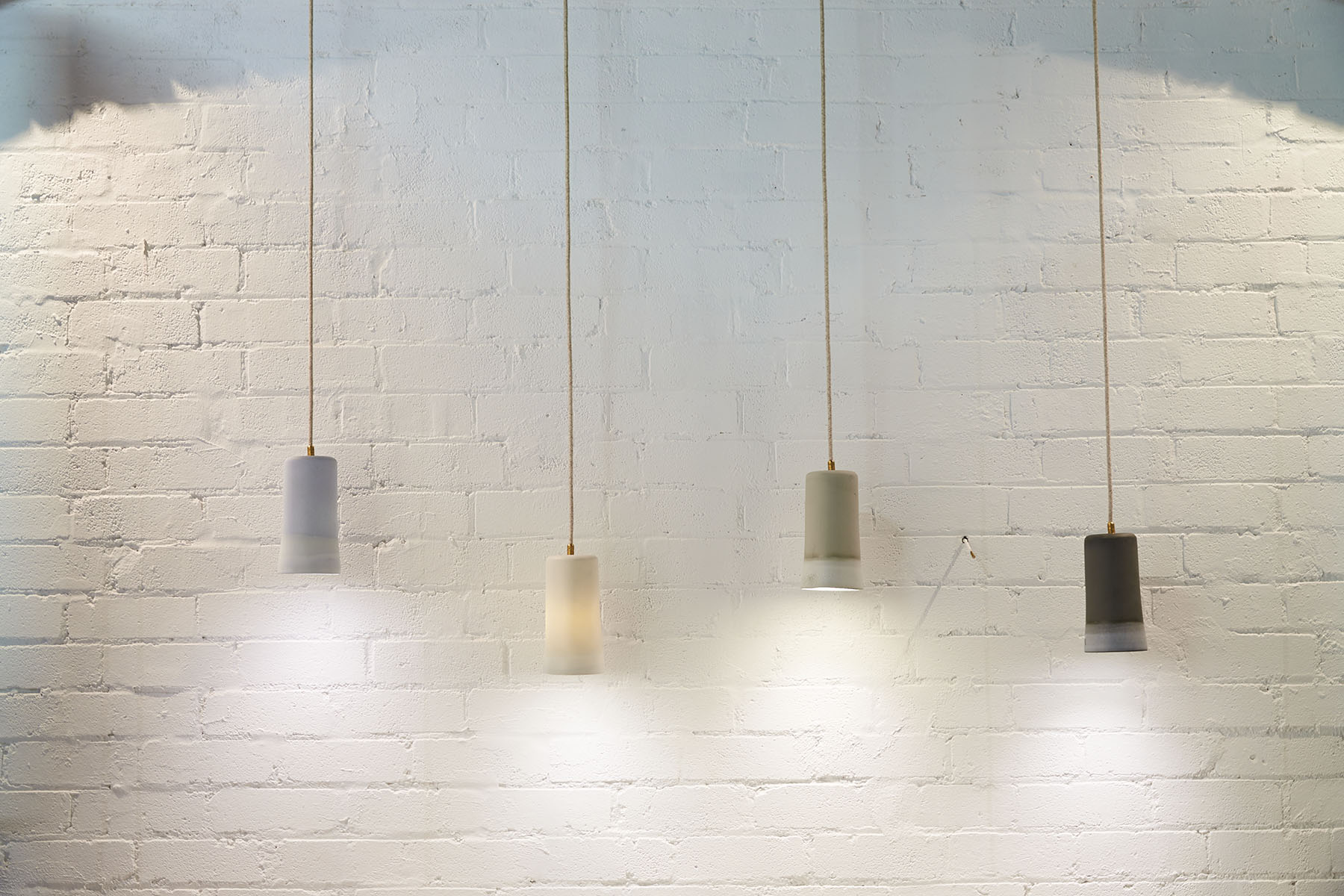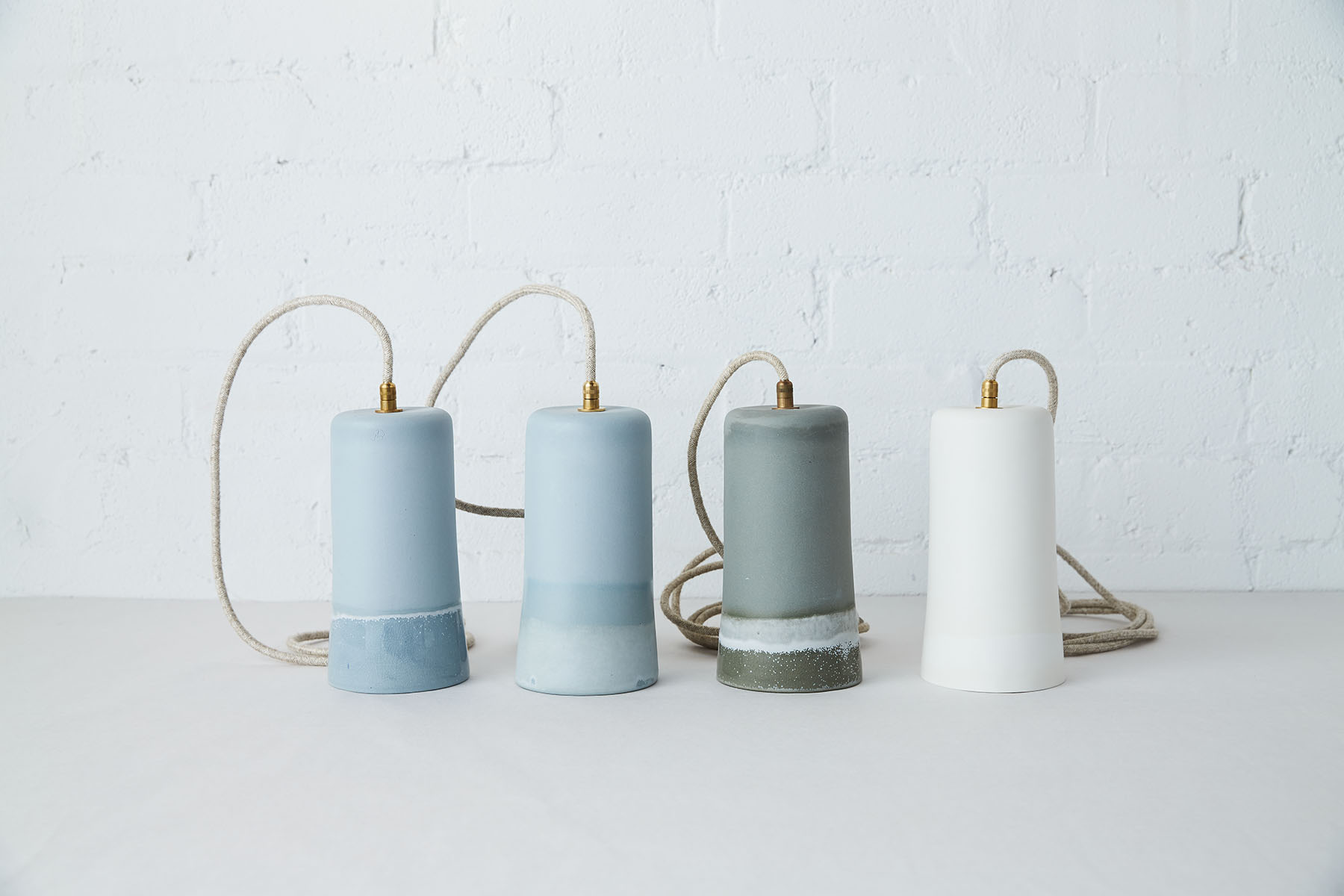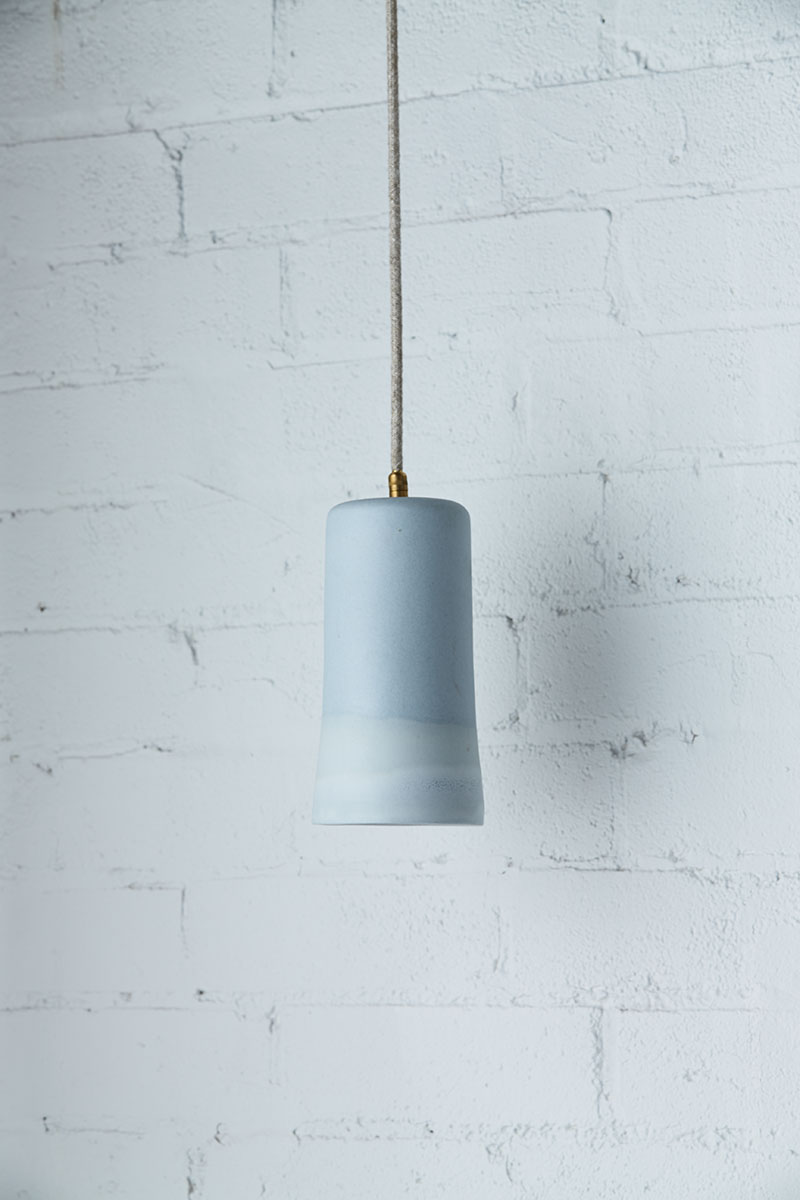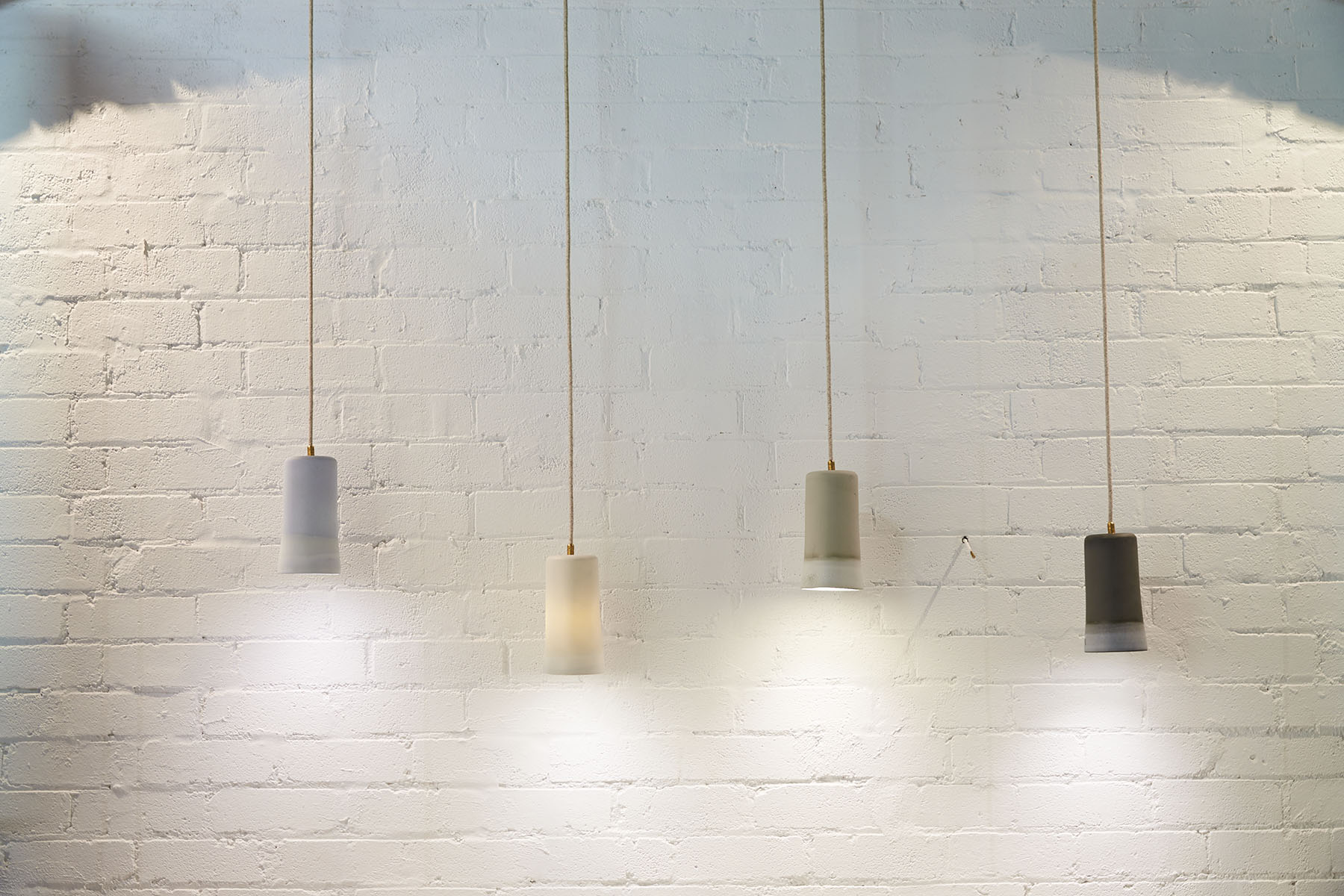 Dusked Pendant Lights
Stained Australian Porcelain Body, Matte Glaze, Brass components, 2m cloth covered Linen cable
Inspired by the calm at the close of the day, these Dusked pendants invite the simple pleasure of quiet illumination. Hand cast from stained Australian Porcelain, each uniquely patterned pendant has been developed as an experiment into the multiple uses of a vessel. The form of the pendant comes from an inverted vase, creating a practical and beautiful light.

The light cast from the Dusked Pendant is warm and directional. The pendants lend themselves individually to intimate lighting scenarios or, as a cluster, to light a larger space.
Pendants with a lighter body have more translucency. Body colours and cable lengths can be discussed at time of order.

Care instructions: The pendant will only require a wipe down with a damp cloth as necessary. Always use a qualified electrician to install when using as a ceiling pendant.
Dimensions : w110mm h200mm Weight: 600g
GST Included.